Shooting Out The Stress and Anxiety During Covid 19 Pandemic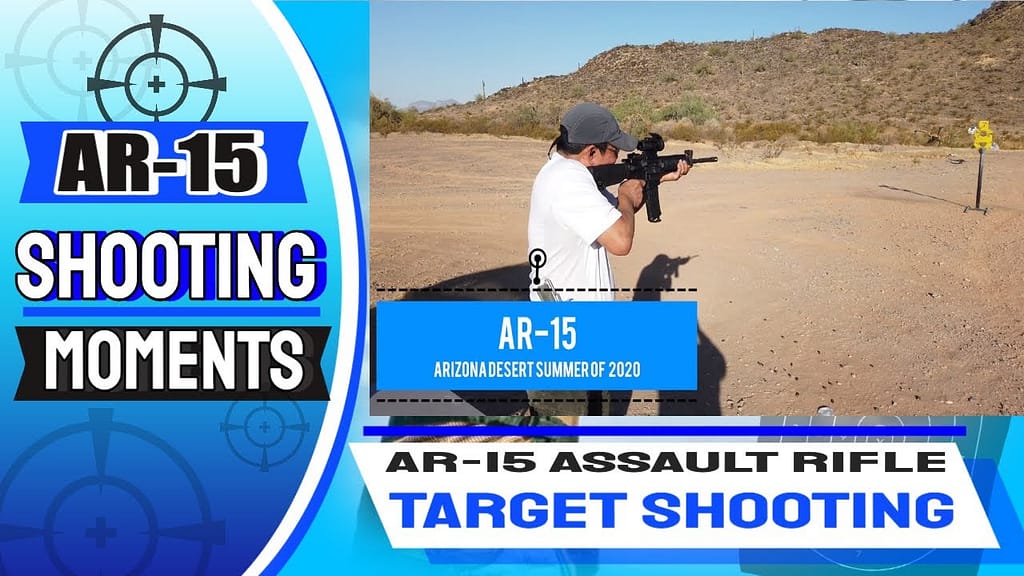 A Day At Goodyear Arizona For Some Target Shooting Practice
There is no doubt that this pandemic has ended up being extremely tough on most of us, considering many of us have had to forego our regular activities for the sake of ensuring our safety and that of others around us. But it is important to find activities that you can busy yourself with otherwise you may positively go insane trapped in your house for months! Fortunately, there is still so much that you can do if you take the right precautions and follow all of the social distancing and sanitization instructions that have been communicated by the medical professionals.
Subscribe to our YouTube Channel
With a Little Help From My Friends
That is why a few of my friends and I formulated a short trip out into the Arizona Desert where we could destress and simply have a fun time with some target shooting practice. There are a couple of indoor shooting ranges that are open in the area but we preferred to stick to an open space as it helped us better adhere to the distancing guidelines to potentially prevent the spread of COVID-19.
If you have ever been target shooting, you know, you know exactly how satisfying it is when your shot hits bang on the target. It is an exhilarating feeling that you want to repeat again and again until you have run out of ammo! Provided you ensure everyone's safety and security, I highly recommend going out for an outdoor target shooting session as a family activity or friends hangout. Thanks to Willie, Marni, Mark, Josh, Neil and Voltaire.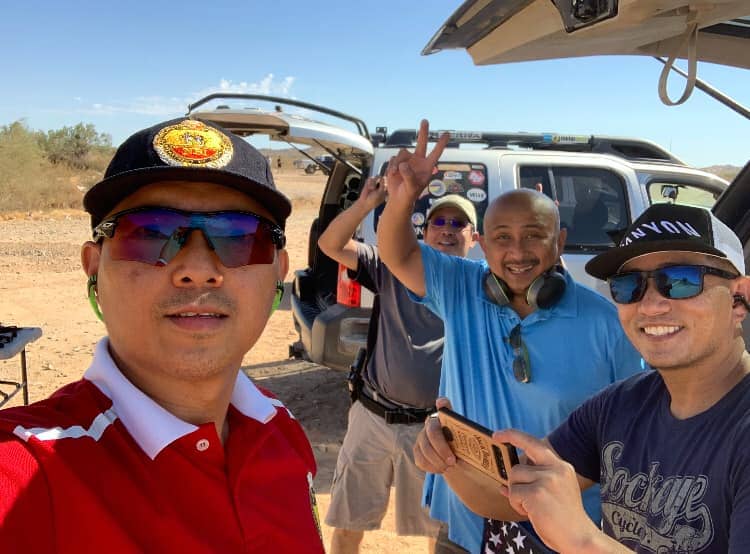 Setting Off Into The Desert
We decided to capitalize on the beauty of the remaining few fresh and tantalizing summer days as the season begins to transition into fall by booking a target shooting session out in the desert. Arizona is not short of stunning natural landmarks, but I personally consider the Goodyear desert to be one of the most subtly ethereal locations in the state, especially when the morning sun is beating down on it.
My friends and I set out in our cars really early in the morning so that we could set it all up and start off quickly. This gave us the opportunity to look at the sun rising over the horizon of the vast, seemingly endless expanse of the desert, bruins in a red hue under the gaze of the blindingly beautiful sunshine. I seized the moment and captured a few amazing shots with my DJI Mavic Mini drone.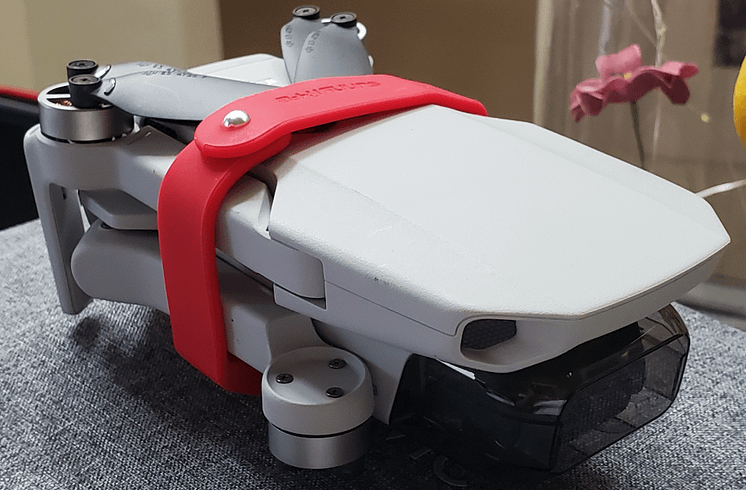 Setting Up The Range
Once we got there, we had to set up the targets at the appropriate range so that we could practice our hands. We got to set it all up at a pretty scenic location, just ahead of a hill with miles of desert stretching out behind us. We were going to do some precise long range target shooting so we set up steel targets at around 120 yards distance. Then, with the help of some exports, we loaded up the artillery with ammo and took turns pretending (and partially succeeding) to be master marksmen!
Shooting Away!
We used a number of different kinds of firearms for this early morning target shooting activity, one of the first ones being the AR-15 Noveske Gen 3. As expensive as this rifle is, it was just as fun to operate what with its modern design and smooth machinery. We also tried the Colt AR-15 which is a semi-automatic rifle. Since it was super light, we could carry it in our arms instead of having to use a table to aim at the targets.
Subscribe to our YouTube Channel
Handguns
Moving on to the handguns, the Colt 45 1911 is a small, silver pistol that you have to reload with ammo every so often but it was so much fun to shoot with. Especially because you felt like a real life hero trying to take out the bad guys with a gun in one hand under the desert sun.
We occasionally took the time out to help lubricate the guns to ensure they kept shooting smoothly and with precision.
Our last gun of the day was the Sig Sauer P365 with red light, a handgun that really packs a punch. It is small, concealable, and really modern, but that does not come at the expense of the style or functionality of the firearm as it was a pleasure to practice shooting with.
My Filming Companions For The Day
As you all know by now, I have become an avid fan of everything related to photography in the past few months and am thoroughly enjoying indulging in this activity with some really cool filming gear. This time around, I had my handheld DJI Osmo Pocket as well as the DJI Mavic Mini drone with me to record some truly awe inspiring imagery at an equally eye catching location.
I used the DJI Osmo Pocket for most of the ground shots. The three axis stabilization worked wonderfully well to capture the entire motion as my friends and I shot the larger and smaller guns at the targets in crisp quality. Then I used the Mavic Mini to get some wide spanning drone shots that seem to have been plucked straight out of an incredibly cool action movie. I used the circle filming feature of the drone to get some shots of us shooting at the targets from higher up, a 360 degree look at the terrain to get a real idea of the long range and incorporate some of the surrounding hills and shrubbery.
All I had to do was add some snazzy background music to the drone shots of us target shooting to make it all look even cooler than it already did! You can check all the action out in my video.
Subscribe to our YouTube Channel
Zeroing a Norinco Mak-90 Aim Point Pro | AR15 vs AK47 | AR15 & AK47 Both with Aim Point Red Dot @ 120 Yards
Subscribe to our YouTube Channel
The Internet Is Lying About the AK-47
The Heatwave Arizona Shooting group went out on a shooting day. My friend Willie helped me out to zero my Norinco Mak-90 Made in China AK-47. The MAK-90 has a Texas Weapons Systems Dog Leg Rail Gen 3 and an AimPoint Pro Red Dot. After Zeroing the AK-47, we tested both Colt AR-15 and the MAK-90 AK47 side by side. Both Colt AR15 and Mak90 AK47 had the exact same AimPoint Pro Red Dot. Both were hitting the target metal plates like crazy at 120 yards.
Click here to watch the video.
Modernizing + Parts Upgrade for the Norinco MAK 90 AK-47
Read our step by step blog article about modernizing and parts upgrade of the Norinco MAK 90. The blog provide you all of the information you will need to fully upgrade your MAK 90.
Other Blogs
We have other Blog reviews that can help you on your search. Feel free to visit our Blog page for more information. Contact Us for product review request and inclusion consideration.
DISCLAIMER:
Blog Your Niche is a participant in the Amazon Services LLC Associates Program, an affiliate advertising program designed to provide a means for sites to earn advertising fees by advertising and linking to amazon.com. I may earn a small commission for my endorsement, recommendation, testimonial, and/or link to any products or services from this website.
This means if you click on an affiliate link and purchase the item, we will receive an affiliate commission. The price of the item is the same whether it is an affiliate link or not. Regardless, we only recommend products or services we believe will add value to our readers. By using the affiliate links, you are helping support our Website, and we genuinely appreciate your support.