A Day of Fun, Adventure and Relaxation at Lake Powell, Utah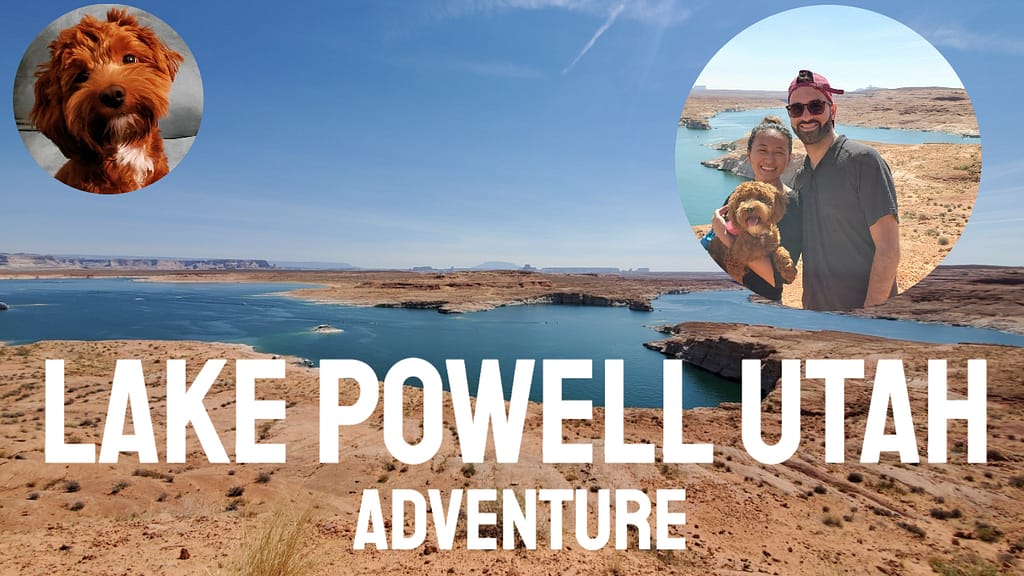 Depressing Than The Present
I can't recall a recent time that has been more uncertain and depressing than the present. What with the pandemic and everything else that has plagued the world these past few months, it has become so easy to get lost in the negative. With so much of our physical health at stake, it is also easy to put our mental well-being on the back burner.
But it is more important now than it has ever been to take care of yourself and ensure that you are in a stable place, emotionally speaking. In times like these, it is crucial to surround yourself with friends and family (while social distancing, of course) so that you can revel in the good things about life and encourage positive thoughts and feelings.
Taking a Break to Recuperate
A good way to do this is to find an activity that your close family can do together without putting yourself or anyone around you in danger. With the restrictions easing up a bit as we get a better hang of this lockdown situation, you will find that there are a number of safe locations and activities that are open for service.
One great idea is to find an outdoorsy activity so that you can not only maintain your distance from other individuals, but also spend some time under the sun and the open sky. Breathing in some fresh air can do wonders for your physical as well as mental health. It helps to clear up your mind and rejuvenate your energy, enabling you to tackle the rest of your life problems with a new sense of purpose.
Heading to Lake Powell Utah
With all of this in mind, I decided that I would treat my family to a little outing back in August just so we could experience a change of scenery and re-energize a bit. The goal was to capitalize on the quickly retreating summer season and make the most of the pleasant weather that teetered between blissfully sunny and refreshingly windy. Really, there was no more perfect time than this for an exciting day out on a lake, motoring away on a boat under the gentle beat of the sun and dipping our toes in the water.
After doing my research, I settled on Lake Powell, a gorgeous body of water that rests between Utah and Arizona. I thought we could spend the day on the water, make our way through the stunning Antelope Canyon, and then stroll around the beaches for a while. So we packed some food and clothing, and headed out on our little vacation in our car. We also brought our mini labradoodle, Suzy, along for the trip.
Lower Antelope Canyon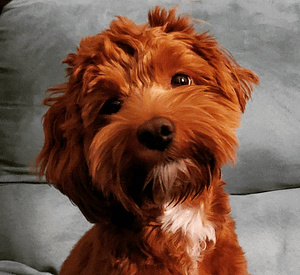 We don't go out to water bodies often enough to own any gear and accessories, so we headed over to Powell Adventure Rentals in Page to rent some. They were super understanding and accommodating, and made sure that we had everything we needed for a fun and safe experience out on Lake Powell Utah. They are a family owned business, so the hospitality was no surprise, but the customer service and standard of gear was just as exemplary. They know the area pretty well so we got some helpful guidance in that regard as well. We rented out a sleek speedboat for the entire day.
We also rented out some inner tubing so that we could ride the waves for a bit and have some fun. The thrill of motoring away on top of the water behind the speedboat was absolutely exhilarating and I had a great time just letting everything go as the wind swept past me, even as I was holding on for dear life.
There was a brief moment of panic when the speedboat stopped and the waves hit the inner tube a bit too harshly, causing me to lose control and topple over. Luckily though, I was able to break the surface and make it back to the boat. As frightening as it felt at the moment, I can look back at the underwater footage I caught with my GoPro Hero 4 and laugh at myself now. Thankfully no one else had any such incidents and we experimented with all sorts of tricks on the tube until we were tired enough.
Sale
GoPro HERO8 Black 4K Waterproof Action Camera - Black (Renewed)
Streamlined design : The reimagined shape is more pocketable, and folding fingers at the base let you swap mounts quickly; A new side door makes changing batteries even faster, and the lens is now 2x more impact resistant
Hero8 black mods : Vloggers, pro filmmakers and aspiring creators can do more than ever imagined with quick loading accessories like flashes, microphones, LCD screens and more; Just add the optional media mod to up your capture game
Hyper smooth 2.0 smooth just got smoother; now Hero8 black has three levels of stabilization on, high and boost so you can pick the best option for whatever you do; get the widest views possible, or boost it up to the smoothest video ever offered in a Hero camera; plus, hyper smooth works with all resolutions and frame rates, and features in app horizon leveling
Time warp 2.0 : Capture super stabilized time lapse videos while you move through an activity; and now, time warp automatically adjusts speed based on motion, scene detection and lighting; you can even slow down the effect to real time savoring interesting moments and then tap to speed it back up
Live burst : Record the moments 1. 5 seconds before and after your shot, so you can choose the best single frame for the perfect photo or an awesome shareable video; smart remote compatible
A Soothing Experience on the Water
Needless to say, a full day out on the water on Lake Powell was more than any of us could have asked for when we set out on our mini vacation. The water was warm, at about 85F, which proved to be quite soothing. Getting to lay back on the deck of a boat as it overlooks the vast expanse of the blue lake and the gentle rays from the sun warm up your skin is one of the thankless luxuries that we have the opportunity to enjoy in life.
When we weren't sat in our seats enthralled by the gorgeously patterned rocks that surrounded us, we played around in the water. Making sure that all of us had our life jackets strapped on securely, we took turns diving in the water, some more impressively than others, and had a refreshing swim.
But no one, perhaps, had as much fun as Suzy did in the water! Content with going only as far as we let her, she was a sight to behold as she paddled around with her little paws, wading the waters in her cute little life jacket! She was just as excited to run around on the shore where we settled for the evening, splashing around with us in the shallow part of the lake with her tail wagging a million miles a minute. I am sure she wouldn't mind if we took vacations like this every weekend.
DJI Pocket 2 Creator Combo, 3 Axis Gimbal Stabilizer with 4K Camera, 1/1.7" CMOS, 64MP Photo, Face Tracking, YouTube, Vlog, Portable Video Camera for Android and iPhone, Black
MOTORIZED STABILIZATION: A 3-axis gimbal stabilizes the camera for smooth video on the move. This technology is also great for a crisp photo at any time. The gimbal keeps the camera steady, even for long-exposure shots and in low-light environments.
HIGH IMAGE QUALITY: An upgraded 1/1.7-inch sensor captures images with 64MP photo and 4K video. A sweeping 20mm f/1.8 lens provides a wide, vivid cinematic look.
ENHANCED AUDIO: Consisting of four microphones, DJI Matrix Stereo offers sound recording in different directions, as well as Audio Zoom and SoundTrack, which enhance audio based on the camera's direction and focus
GLAMOUR EFFECTS: Always share your best selfie with Glamour Effects. Boasting a 93° angle view, Pocket 2 allows for more flexible capture and perfectly-composed shots for social media.
AI EDITOR: AI Editor automatically combines your clips with transitions and music to create share-worthy content.
My Filming Accessories for the Day
Part of what makes me look forward to trips like these even more is that I get the opportunity to capture some truly mesmerizing shots. This time around, I had my DJI Osmo Pocket, Mavic Mini, as well as the Sony A6400 camera accompanying me. I got to film some gorgeous shots with the drone of the wide expanse of Lake Powell from the boat that we were on.
My waterproof camera also let me film my point of view as I rode behind the speedboat on the tubing and I experience the same rush every time I view that footage! You can also view the shots I captured in my YouTube video.
We have other Blog reviews that can help you on your search. Feel free to visit our Blog page for more information. Contact Us for product review request and inclusion consideration.
Disclaimer:
Blog Your Niche is a participant in the Amazon Services LLC Associates Program, an affiliate advertising program designed to provide a means for sites to earn advertising fees by advertising and linking to amazon.com. I may earn a small commission for my endorsement, recommendation, testimonial, and/or link to any products or services from this website.
This means if you click on an affiliate link and purchase the item, we will receive an affiliate commission. The price of the item is the same whether it is an affiliate link or not. Regardless, we only recommend products or services we believe will add value to our readers. By using the affiliate links, you are helping support our Website, and we genuinely appreciate your support.