Best Filipino Restaurant in Phoenix, Arizona – Nanay's Family Restaurant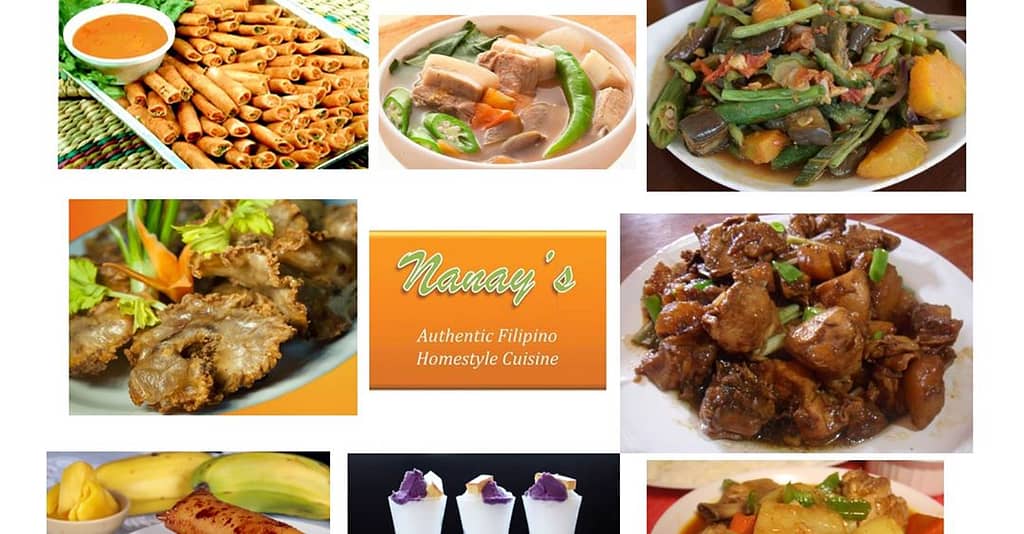 When it comes to food and cuisine, I am glad to say that my family and I are down to try anything at least once. We are open to all kinds of new dishes and styles of cooking, and rather enjoy going out on culinary adventures to surprise our taste buds frequently. I believe that food is one of the most diversifying as well as unifying forces on the planet. Nothing quite epitomizes and headlines a culture or nationality like its traditional cuisine, and that is exactly why it acts as the perfect segway for you to learn about said culture and appreciate it for what it is.
Subscribe to our YouTube Channel
Sale
Nanay's Family Restaurant Team
Aida Carlos and her staff are awesome. They provide great customer service and the food they cook and prepare are amazing. Before you enter Nanay's Family Restaurant, you will notice that they are rated "A" by Maricopa Arizona Food Inspection so you will be rest assured that Nanay's Family Restaurant serves top quality homestyle Filipino dishes.
Sale
Exploring Cuisine from Across the Globe
One of the best parts about living in the United States is that you will find all sorts of cultural cuisine if you set out to explore. Also known as the 'melting pot' of the world, the true beauty of this country lies in the fact that people from all kinds of backgrounds, cultures, and traditions call it their home. While there are many out there who try to recreate what is found in other parts of the world, you always long for what you wonder the real taste is supposed to be like. Unfortunately, it is difficult to find authentic hotspots in a slew of commercialization and corporations trying to milk every penny.
But, on what can only be described as a miraculous day, the Gods of Good Cuisine looked down at me with the light of a thousand suns and had me stumble upon what I believe is undoubtedly the best Filipino restaurant in all of Phoenix, Arizona.
Funny Filipino Pride T-Shirt - Lumpia That's How I Roll Tee
Lumpia - That's How I Roll T-Shirt - Phillipino Food Spring Roll Funny Asian Appetizer Snack Tee. If you love adobo, lechon, pancit, balut, and other pinay or pinoy food, this shirt is for you. Great pasalubong or christmas gift.
This tee shirt is best to wear on a jeepney, in the mall, Manila, Cebu, Ilocos, Baguio, boracay, Davao, palawan, Coron. If you are canadian, american, guam, or in Australia, this is for you. Show your pride of the PH if you are a nurse or doctor.
Lightweight, Classic fit, Double-needle sleeve and bottom hem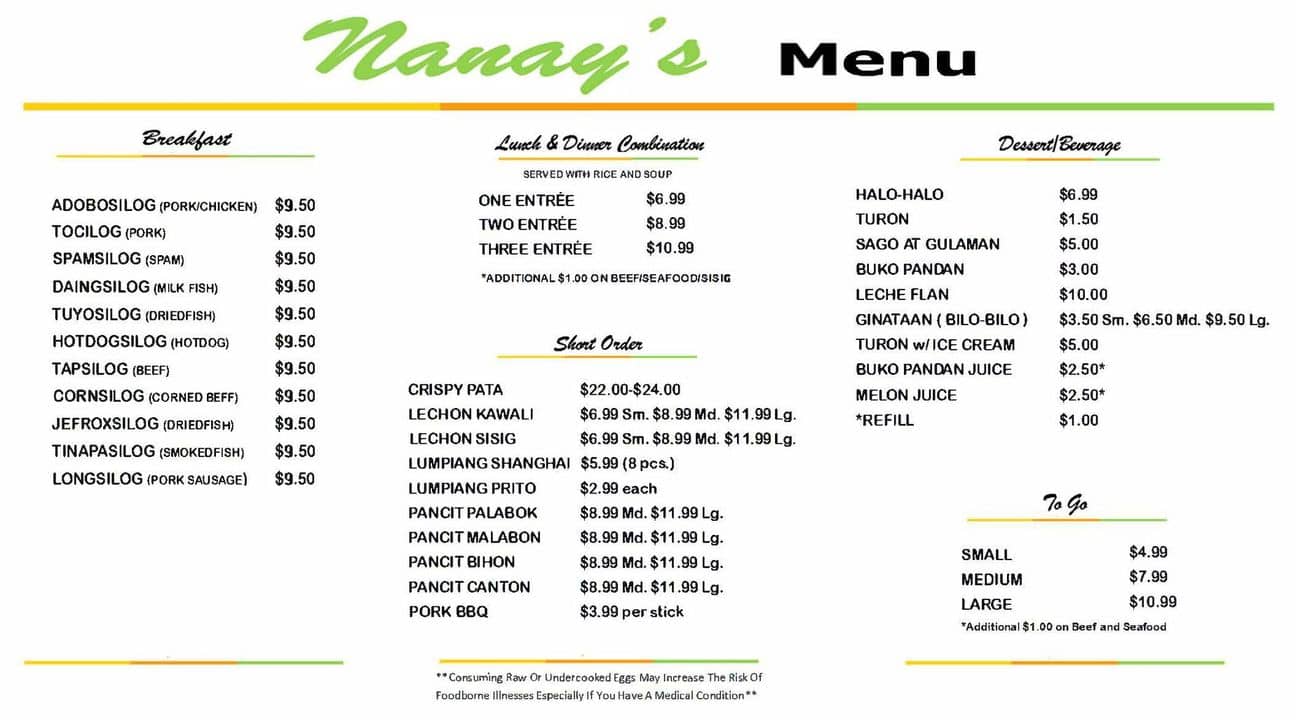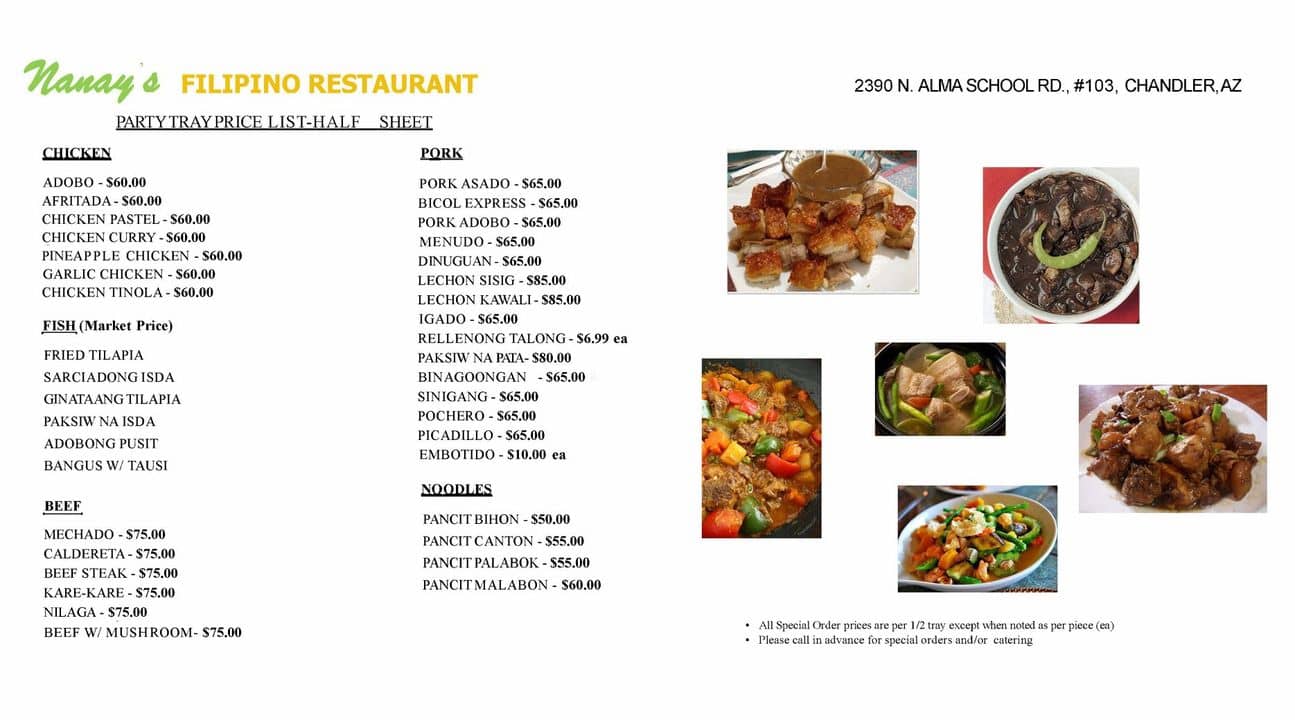 Filipino Cuisine- Colors, Aromas, and Flavors Galore
The Philippines is a culturally diverse nation and there are hundreds of unique ethnic groups that thrive in the region, each with their own set of values, traditions, and cuisine. Generally speaking, however, there are some dishes that have become the staple representative of Filipino cuisine.
There are certain ingredients that are extremely popular in the Philippine archipelago and tend to be the star of most traditional Filipino dishes, such as fish, curries, and adobo. But the exciting part about Filipino cuisine is that there is so much variety that you will always have something new to try with a completely unique flavor profile.
Filipino cuisine primarily arose from Austronesian origins, but it has since then adopted a lot of influences from neighboring regions as well, including the likes of China, India, and even Spain. Therefore, I found Filipino food to be an amalgamation of several different kinds of cuisine. You can certainly see the influences, but at the same time it tastes like nothing you have ever had before.
What is arguably my favorite thing about Filipino cuisine is that it has a tame but extremely aromatic flavor profile at the heart of it all. They use spices to create extremely balanced combinations of sweet, salty, and sour, a profile that rests really well on the tongue and feels light in the stomach. The same balance of taste carries over to deserts as well, where they offset the saccharine sweetness with the sharp tang of salty components. All in all, it makes for a very complex and sophisticated experience for the palate which my family and I quite enjoy.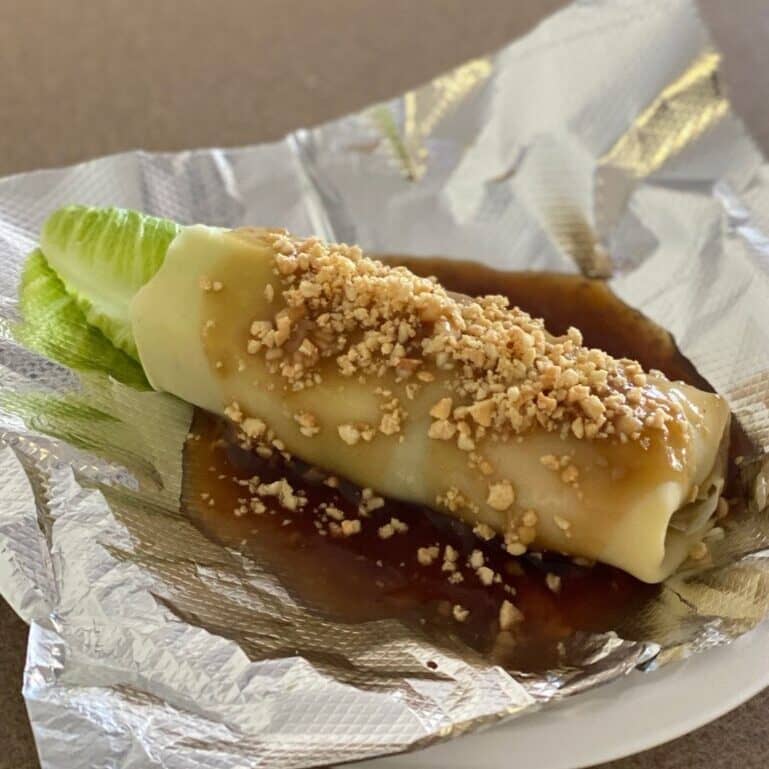 Nanay's Family Restaurant: A Remarkable Authentic HomeStyle Filipino Food Experience in Phoenix Arizona
I wouldn't call myself an expert in Filipino cuisine, but I can appreciate honest, authentic cooking when I taste it. As soon as we walked in the restaurant, the first thing I loved right away was the laid back style of the setting. The relaxed atmosphere pairs really well with the hearty homestyle cooking being served at the establishment.
Upon going through the menu, what caught my eye immediately were the prices. To get freshly cooked, authentic Filipino meals for less than $10 a dish" to "less than $10 a plate with a combination of 2 dishes of your choice and 2 scoops of rice a dish is an absolute steal in my eyes and an opportunity I wouldn't recommend missing out on. The next thing I noticed was the variety of food offered. They had options with chicken, pork, beef, and fish. I was drawn to the Adobo considering just how classically famous of a Filipino dish it is. I had eaten versions of it before but I wanted to taste what a real homestyle Filipino adobo tastes like. I went for the chicken option, although I could also have gone for pork.
Mens Funny Filipino Pride T-Shirt - Pogi Gwapo Cool Streetwear Te
Great Gift For Anyone Pogi. Know Any Pogi Filipino? Get Him This Shirt. If you love adobo, lechon, pancit, balut, and other pinay or pinoy food, this shirt is for you. Great pasalubong or christmas gift. If You Are Pogi And You Know It Get This T-Shirt
This tee shirt is best to wear on a jeepney, in the mall, Manila, Cebu, Ilocos, Baguio, boracay, Davao, palawan, Coron. If you are canadian, american, guam, or in Australia, this is for you. Show your pride of the PH if you are a nurse or doctor.
Lightweight, Classic fit, Double-needle sleeve and bottom hem
Needless to say, the Chicken Adobo was absolutely heavenly. The chicken was incredibly flavorful and soft, while the taste of the soy sauce and pepper cut through the stew refreshingly. We also tried some Pancit Bihon, which is essentially a dish of fried rice noodles cooked with vegetables and some delicious meat broth. It is a pretty popular Filipino dish and is eaten in large servings in party settings. We got to share it among ourselves since there was more than enough to go around.
For desert, we ordered some Halo Halo and it was nothing short of a summer dream. It is kind of like a sundae mixed with a snow cone, which makes sense since the name of the dish literally means 'mix-mix'. You have layers of crushed ice, sweetened beans, fruit cubes, coconut, and evaporated milk, all of which is topped with ice cream. I am not the greatest fan of desserts, but even I couldn't help but let myself indulge a little in the chilled, sweet goodness of this dessert.
A 100% Recommended Filipino Restaurant In The Valley
There were a number of other things on the menu that sounded absolutely delicious and we would have tried them all but alas, the limitation of a man and his appetite. I know that we will be going back to try the Lechon Kawali, which is pork belly cooked and fried so that the meat is soft and the skin is crisp, as well as the Tinolang Manok, a light broth made of chicken and green papaya.
So if you ever find yourself in the neighborhood, head over to Nanay's for a truly authentic, Filipino food experience that will leave you licking your fingers. If you do not feel like lunch or dinner, you should know that they serve breakfast on the weekends as well, so the options are endless. I know that I will be making some stops in the near future, some with my family for a good, wholesome time, and others just by myself when I feel a bit too indulgent!
Nanay's Family Restaurant Location
Address:  2390 N Alma School Rd #103, Chandler, AZ 85224
Phone: (480) 821-7906
Postmates.com Orders - Click Here
Follow Nanay's Family Restaurant on Facebook
Restaurants Hours Of Operations:
| | |
| --- | --- |
| Monday | Closed |
| Tuesday | 10:30AM–5PM |
| Wednesday | 10:30AM–5PM |
| Thursday | 10:30AM–5PM |
| Friday | 10:30AM–5PM |
| Saturday | 10:30AM–5PM |
| Sunday | 10:30AM–2:30PM |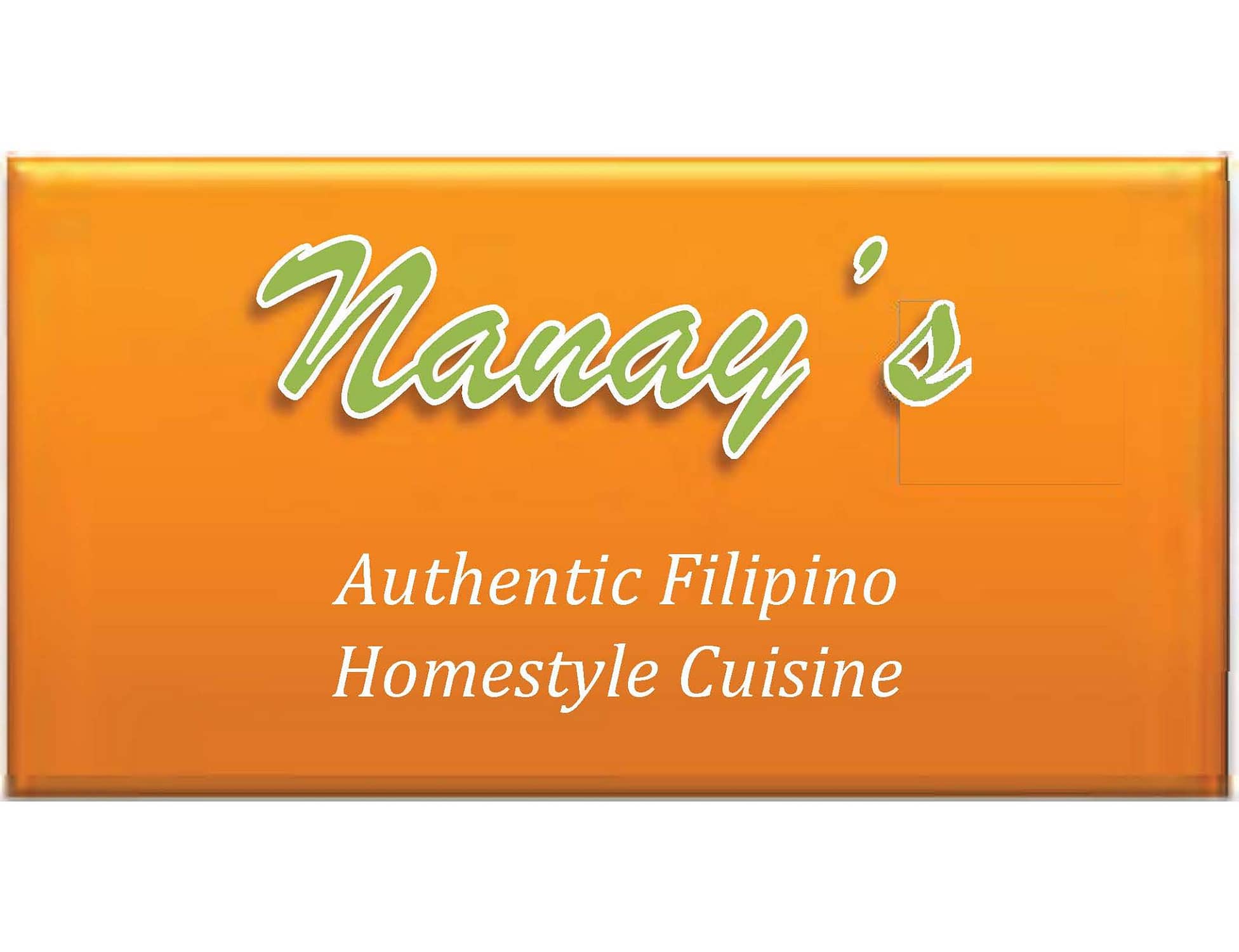 We have other Blog reviews that can help you on your search. Feel free to visit our Blog page for more information. Contact Us for product review request and inclusion consideration.
Blog Your Niche is a participant in the Amazon Services LLC Associates Program, an affiliate advertising program designed to provide a means for sites to earn advertising fees by advertising and linking to amazon.com. I may earn a small commission for my endorsement, recommendation, testimonial, and/or link to any products or services from this website.
This means if you click on an affiliate link and purchase the item, we will receive an affiliate commission. The price of the item is the same whether it is an affiliate link or not. Regardless, we only recommend products or services we believe will add value to our readers. By using the affiliate links, you are helping support our Website, and we genuinely appreciate your support.