Is The Norinco MAK 90 The Best AK 47 Variant? Modernize and Upgrade Your MAK 90 AK 47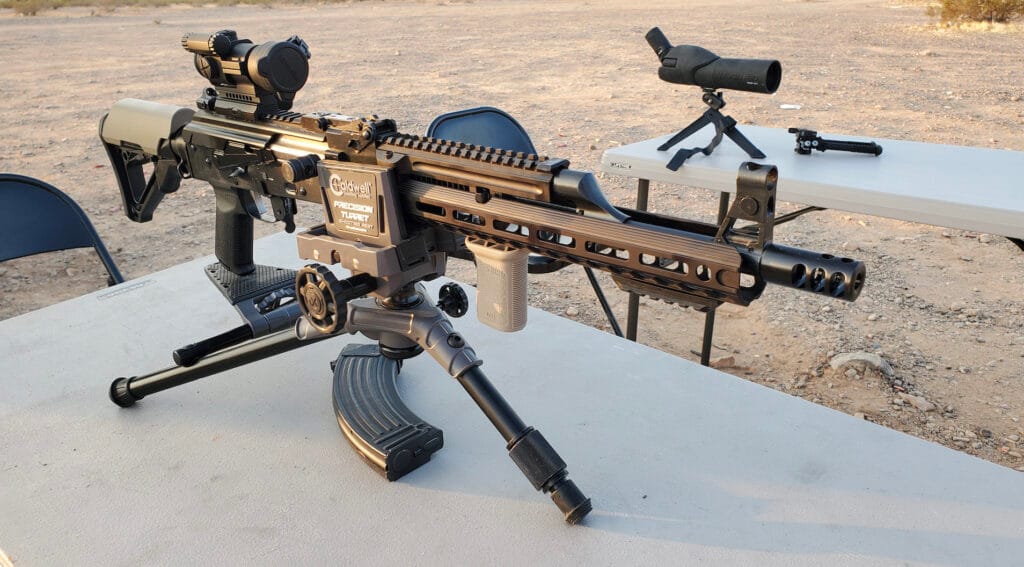 The Gun Demand During Covid 19
When Covid-19 Pandemic started a few months ago, there was uncertainty and confusion that came along with the Pandemic. People started to panic and buy essential items such as groceries, water, toilet paper, disinfectants and more. Large and small companies were also affected by the pandemic due to mandated business lockdowns, and closures that was imposed to reduce the spread of Covid 19.
Since business was bad and people were staying home, employers eventually had to layoff their employees which resulted to increased unemployment. Basically, it is a domino effect and I can just go on and go on.
Another industry also being affected with the pandemic is the gun market that has a significant increase of guns and rifles purchased daily.   In the US alone, there are over 2 million new gun owners reported by mid 2020. Next was the ammo shortage. Though ammo companies has not stopped manufacturing ammo, the demand is so high that ammo manufacturing companies could not keep up with the increasing demand. People are just scared and guns and ammo makes them feel secured and protected.
Where To Buy Ammo in Phoenix Arizona?
There are a few stores that I go to purchase 9mm, 556/223mm and 7.62 x 39mm ammunitions and I don't mind sharing the information. Firearms are useless without ammo so I strongly believe that everyone has to have access to the information, but I'd like to encourage everyone to be matured enough and only buy what you really need.
I'm frustrated with other companies and individuals who takes advantage of the situation and starts hoarding and doubling or even tripling their prices which hurts both the consumer and the more increasing demand for ammo. The stores that I go to does not over price not like other stores. If you're looking for a bulk purchase, Bulk Ammo is good and reliable online store.
Bass Pro Shop and Cabela's – Visit your closest Bass Pro Shop or Cabela's 2 hours before the store opens on a "Sunday" and you will be able to purchase 9mm, 556/223mm and 7.62 x 39mm. Both stores are limiting 5 boxes per individual. Bass Pro Shop recently acquired Cabela's. (Out Of Stock)
Big 5 Sporting Goods – The store opens at 10am on Wednesday's so make sure to be there at least 1 hour before it opens. You will also be able to purchase 9mm, 556/223mm and 7.62 x 39mm. In the past, they were not limiting ammo purchases but the last time I visited, they started limiting 200-300 rounds per person (Out of Stock)
Jan 2021 – TruShot Gun Club – This is the only store in Arizona that has ammo.  Prices are a little up but "It Is What It Is" right now.
NOTE: I'll keep updating this page for latest updates specific to ammo supply. Before purchasing ammunitions online, make sure to check your local state laws. I'm blessed to be an Arizona resident.
Which Type Of Rifle Do I Need?
Since I already have a Sig Sauer P365 for my handgun, I started contemplating on which rifle should I get. I'm very happy with the Sig Sauer P365. It is very light weight handgun and easy to carry. It is small and was designed for concealed carry. When I go to the range with my friends, I always have my P365 with me so I can practice my shooting skills. Overall, I'm very satisfied with my P365. A few of my friends mentioned to me that if they only knew about the P365 before they purchased their handgun, they would choose the P365. Great Job Sig Sauer!
Sig Sauer P365 Upgrades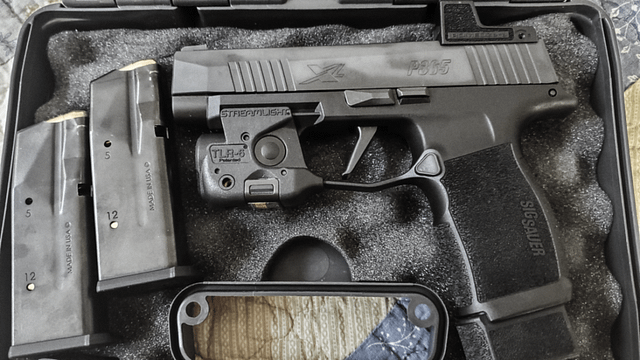 Subscribe To Our YouTube Channel
I have a Sig Sauer Romeo Zero Red Dot on my Sig Sauer P365 which works very well. I used a Pinty Red Laser Bore Sight Kit to zero Romeo Zero Red Dot.  As you can see on my Instagram post, the P365 also has a TLR-6 Light with a Red Dot. I only recommend using the Streamlight TLR-6 for light needs and not for the Red Dot. The Red Dot on the TLR-6 can't be zero'd to my experience. When I adjust it, the red dot turns off when I get close to zeroing it. That's why I decided to get a Romeo Zero Dot which was very easy to zero with the Pinty Red Laser Bore. If you don't need the light, there is no need to get the TLR-6.
Norinco MAK 90 – An Irresistible Opportunity
I researched online on which rifle I should buy. The AR-15 had lots of positive review so I was thinking of getting one for myself, but a close friend of mine offered to sell me his post ban Norinco MAK 90 Sporter AK47. The rifle looked like it was hardly used.
The Norinco MAK 90 has a stamped lower receiver. It came with two 30 rounds stainless magazine and one 5 rounds magazine. The 1st 2 digits of the serial number was "94" and it was labeled Sporter which means it was modified to comply with US requirements.  It also came with a Thumbhole Stock which was one of the modifications that was required so the rifle can be imported to the US during that time. Two "20" boxes of the 7.62×39 mm ammo also came with the MAK 90.
I also did my research and the Norinco MAK 90 and it had both positive and negative reviews but according to several MAK 90 owners online, they are very satisfied when it comes to the MAK 90's performance, durability and easy to use. Another reason why I strongly considered buying the MAK 90 instead of an AR-15 is the current demand on ammo. The 7.62x39mm ammo is way cheaper compared the the 223/556 ammo. With the current situation going with Covid 19, the MAK-90 is the best buy for the buck. All I need to do is to modernize the MAK 90.
I decided to buy the MAK 90 from my friend as a private sale which is legal in our state. We made sure that we followed the Arizona state gun laws which is both the seller and buyer should be both 21 years old or older and a responsible citizen. In addition, we both signed a bill of sale.
If you are a resident of Arizona, you can use the FREE Arizona firearm Bill of Sale form by clicking here. The site also includes "How to Write" tips.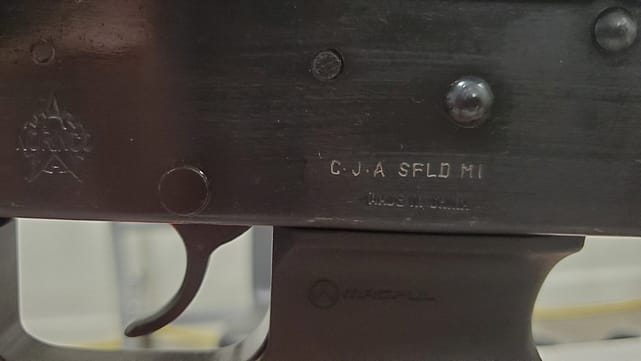 Condition of the Norinco MAK 90 and How To Check A Used Rifle Before Buying?
Safety check. Remove the magazine. Make sure that the rifle is clear and not loaded. Do your safety check twice to be sure
Aim and verify from the dustcover up to the end of the barrel that it is straight
Check the barrel if there are any cracks
Verify that all of the rivets are in tact and check for any abnormality
Shake the rifle and listen for any unexpected sound like parts moving
Remove the dust cover, charging handle and check the condition of the handle and bolt
Remove the gas tube and check for any rust and cracks
As long as you follow step 1, don't be afraid in peeking inside the barrel and check for any blockages
Open and close the action and do a dry-fire and reset to check the condition of the trigger
Subscribe To Our YouTube Channel
Upgrading The Norinco MAK 90 AK-47
The next step is to upgrade the MAK 90 to a more modernized look and feel. Before starting the upgrade, make sure to do your research to be aware on which parts you can upgrade to be 922r compliant. Watch the video below that has great tips on how you can upgrade your AK-47 to be 922r compliant. See a 922r compliance worksheet by clicking here.
Subscribe To Our YouTube Channel
Parts Used to Upgrade Norinco MAK 90
NOTE: Before replacing parts, consider an easy to remember storage area to keep ALL original parts. You just never know if you want to put all the parts back to its original state if you decide to sell your classic Norinco MAK 90.
Norinco MAK 90 Stock – To be sure on which adapter you will need, you have to remove the thumbhole stock. There is no way around it if you don't want to make a mistake in ordering the wrong adapter. Other articles on the internet states you can determine by just how it looks and the rivets. That is not true. You have to remove the thumbhole stock of the MAK 90. My MAK 90  has a square cut stamped receiver as you can see below. I was able to find an adapter from Desert Fox Outfitters. If your MAK 90 has a Slant Cut, you can also order it through Desert Fox Outfitters. The owner Allen was great and very accommodating. He was able to answer all of my questions and even recommended a great dustcover upgrade for my MAK 90.
CHINESE MAK-90 SQUARE CUT STAMPED RECEIVER M4 TYPE ADPTR #PK1004
Stock Assembly Replacement – Since Allen of Desert Fox Outfitters provided great customer service, I also decided to order the Magpul MOE Assembly. Great Job Allen!
Magpul MOE Stock Assembly (Mil-Spec) Black #MP2001AP
MAK 90 Dustcover Upgrade
Allen from Desert Fox Outfitters recommended TWS – Texas Weapons Systems Dog Leg Rail Gen-3 for the MAK 90 hand guard replacement so I did my research. I was able to validate that the Dog Leg Rail Gen-3 was compatible with the MAK 90 but may need a little amount of filing. See TWS' compatibility chart by clicking here. Make sure to also get the Gen-3 Basic Rear Peep Sight because if you decide to use your iron sights you will need it since the original rear peep sight was removed.
One of the key features of the Dog Leg Rail Gen-3 dustcover is you don't lose your "Zero" when removing the dust cover. You can simply remove the dust cover just like on a AR-15. If you have an extra TWS Dog Leg Rail Gen-3 with a different scope, you can simply swap the dustcover without affecting your "Zero". I tested the Dog Leg Rail Ge-3 with an AimPoint Pro Red Dot without any issues. I highly recommend TWS if you plan to upgrade your dustcover.
NOTE: One thing that I noticed on the TWS Dog Leg Rail Gen-3 is after shooting in the range, I noticed that the 2 front tab screws gotten loose. I thought that it just needed to be tightened but when I tried again, same results and in fact 1 screw fell on the bench. I used a "REMOVABLE" 242 blue locktite thread locker. Don't use the permanent one. If you live in Phoenix, Arizona, I highly recommend Valley Forge Weaponry to install the Dog Leg Rail Gen-3. Great customer service and they did a an amazing job on my AK rifle.
How To Install a Dog Leg Rail Gen 3 Dustcover
Subscribe To Our YouTube Channel
Norinco MAK 90 Handguard Upgrade
I was also thinking of getting the TWS – Hand Guard, Short Top Gen-3 / AKM, AK-47 / 74 that also has good reviews online but it is currently out of stock including other TWS dealers. I searched online and found SRL Rifleworks that also has hand guards that are compatible with the MAK 90 and the best thing about it is they have FREE FLOAT hand guards which are known to be lite. The SRL AK ION 13.5″ Lite MLOK – B is 7075 Aircraft Grade Aluminum, Mil-Spec Hardcoat Anodize, and has 2 built in QD swivel mounts.
Before purchasing you have to make sure to follow the measurement guide from SRL rifleworks FAQ page specific to the Chinese AK Norinco MAK 90.
SRL rifleworks FAQ page states:
Our Mounts only work on Stamped Norinco Receivers, Milled Norinco receivers will require modification to the mount.
Chinese AKs use "B" Version handguards, which have the cut-out in the handguard for the gas block sling loop
You can also use "S" Version handguards with no sling loop cut-out if you remove or have removed sling loop on gas block
Chinese AKs use Mod 2 mount
Chinese AKs use SLR Full Length Railed Gas Tube
NOTE: I selected the "B" version because I needed the cut-out for the gas block sling-loop. If you select the "S" version, you will need to remove the sling loop removed.
SLR AK Hanguard Differences
Subscribe To Our YouTube Channel
How To Measure Your MAK 90 Barrel For An SRL Rifleworks Handguard?
Power Custom BlackJack Recoil Buffer For AK-47
The recoil buffer helps out to eliminate damage of components (e.g. rear trunnion) by preventing the metal to metal contact of the slide or breech block with the frame. If you want your AK to last longer, get the recoil buffer. It also reduces recoil from 30-50% and increase follow up shot accuracy.
Subscribe To Our YouTube Channel
I picked up the bolt for the charging handle and it works but the problem was even if you use a blue thread lock, it will still get loose after several sessions in the range so I decide to remove it for now.
More Upgrades
Modernized Norinco MAK 90 Parts Upgrades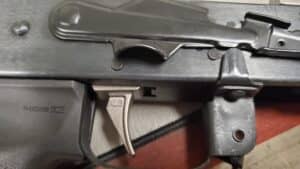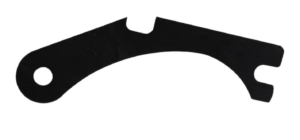 Wright Armory Barrel Threading – The MAK 90 was not threaded so I had to take it to a gunsmith. I also requested Wright Armory to create a custom muzzle break which worked great. It Improved the rifle's recoil up to 50%.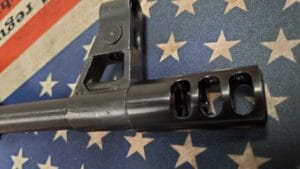 Subscribe To Our YouTube Channel
You May Also Like
We have other Blog reviews that can help you on your search. Feel free to visit our Blog page for more information. Contact Us for product review request and inclusion consideration.
Disclaimer:
Blog Your Niche is a participant in the Amazon Services LLC Associates Program, an affiliate advertising program designed to provide a means for sites to earn advertising fees by advertising and linking to amazon.com. I may earn a small commission for my endorsement, recommendation, testimonial, and/or link to any products or services from this website.
This means if you click on an affiliate link and purchase the item, we will receive an affiliate commission. The price of the item is the same whether it is an affiliate link or not. Regardless, we only recommend products or services we believe will add value to our readers. By using the affiliate links, you are helping support our Website, and we genuinely appreciate your support.