What Is The Cause Of Ammo Shortage In The US?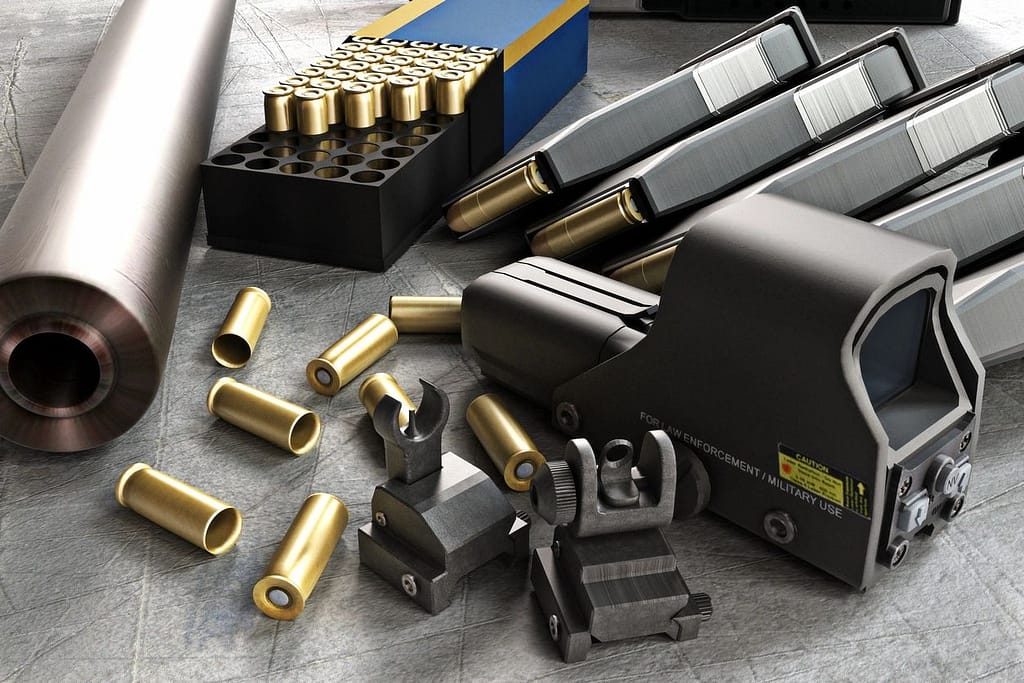 Ammunition shortage in the US can be dated back to the year 2008. That is the year the shortage of ammo really started to be prominent and out there to be noticed. This mainly started due to new congress notices being passed out about the laws and rules regarding the possession and use of firearms. US school shooting has increased and decreased as the years weren't by, and considering those, the congress laws have changed with it.
These bans against gun selling and buying played a major part in the shortage of ammunition in the US. They also resulted in high selling of firearms at one point because people feared the ban would return and they wouldn't be able to pursue the sale of firearms and ammunition.
The Shortage Periods Of Firearms:
These US ammunition shortages haven't been just a one or two-time thing. These had been on and off going for a while. Since 2008 up until now in 2021, there have exactly been about 2 major ammo shortages. From 2008-2010 and from 2012-2016. The cause of these had been about US school shootings as well. The shortage and ban of ammunition made the sellers raise the prices as high as they could and that came in with more demand for guns and rifles just so everyone could buy what they wanted which in turn just resulted in the shortage being even more prolonged. The ammo sales are seen to surge up as the election days come around. And why is that? Because people who buy guns get the sudden realization that the new president might make other amendments about the firearm sales and that might cause another round of missing ammo on the shelves.
In 2013, the US government started bulk buying ammo and with that came the fear of running out of ammo, and what it did was make people panic buy ammo as much as they could. Only stepping in and increasing the chances of ammo shortage. People would buy all the ammunition they could and further sell them ahead at double and triple the prices. This only increased the wave of panic among the nation.
Where Is The Ammo Shortage Problem Stand Now?
With the sudden arrival of Covid-19, people panic-bought a lot of things and ammo was one of them. Gun and ammo purchases climbed an all-time high and the most bought gun purchase charts were recorded by the government. On top of all that, like always most people hoarded the ammo and guns just 'in case' which resulted in the price shooting up to the skies and creating economic problems.
Why Is The United States Facing Ammo Shortage?
The United States has recently not been united at all. With a lot of problems going on, like, The Black lives Matter movements, the new elections, Coronavirus, injustice, School shootings and whatnot, The US had always faced a crisis one way or the other.
The manufacturers are producing more ammo now than recorded in the history ever and it is still surprisingly not enough. The reason behind it is just the US citizens realizing how they are in need of personal protection now than ever since the government isn't paying much attention towards them. Although it is to be noted that research about gun sales brought up the fact that in 2020 40% of the ammo manufactured in 2020 was bought by governors and official people, probably for their safety as the crows and mobs got angry at them for not doing their jobs properly.
However, another reason for the ammunition shortage in 2019 was observed when a few copper mines went on strike. These strikes were concluded due to some pension issues and with the strike going on, the production of copper fell down very quickly. This created a loophole for the shortage of ammunition due to less manufacturing.  With the riots breaking almost every single day now, and the criminal cases increasing as the days go by. People are well-aware that they need to be doing something about it. Buying licensed guns and rifles is one way but obviously what it needs is ammo. And with the increase in gun sales, comes the increase in ammunition needs. Just like we witnessed in 2020, people hoarding toilet paper in the panic of it going short, some did so with bullets and guns.
Currently in 2021, with the end of a crazy year, there has been a lot of damage and loss in every department and it is easy to say that none of those is going to be filled out as easily. Especially the shortage of ammunition can't really get any better in the US because the nation-wide riots are not settling. Every day something new comes up that makes the people demand proper government action or army reinforcement and since the government isn't able to agree to the public's demand. The people know that they have to do as much for themselves as they can and hoarding up bullets and rifles and guns and other weapons for their protection is for the best and that is exactly what they are doing.
However, it is to be noted that panic-buying won't lead you anywhere and will only increase the chances of ammo shortage in the market or less producing and manufacturing of ammo. Not only that, but with the increase in bullet sale, the prices increase too just as expected. This ammunition shortage situation can't be seen getting any better any time soon considering the daily turn of events and the US citizens' reactions to it.
Where To Buy Ammo?
There are a few stores that I go to purchase 9mm, 556/223mm and 7.62 x 39mm ammunitions and I don't mind sharing the information. Firearms are useless without ammo so I strongly believe that everyone has to have access to the information, but I'd like to encourage everyone to be matured enough and only buy what you really need.
I'm frustrated with other companies and individuals who takes advantage of the situation and starts hoarding and doubling or even tripling their prices which hurts both the consumer and the more increasing demand for ammo. The stores that I go to does not over price not like other stores. If you're looking for a bulk purchase, Bulk Ammo is good and reliable online store.
Bass Pro Shop and Cabela's – Visit your closest Bass Pro Shop or Cabela's 2 hours before the store opens on a "Sunday" and you will be able to purchase 9mm, 556/223mm and 7.62 x 39mm. Both stores are limiting 5 boxes per individual. Bass Pro Shop recently acquired Cabela's. (Out Of Stock)
Big 5 Sporting Goods – The store opens at 10am on Wednesday's so make sure to be there at least 1 hour before it opens. You will also be able to purchase 9mm, 556/223mm and 7.62 x 39mm. In the past, they were not limiting ammo purchases but the last time I visited, they started limiting 200-300 rounds per person (Out of Stock)
Jan 2021 – TruShot Gun Club – This is the only store in Arizona that has ammo.  Prices are a little up but "It Is What It Is" right now.
NOTE: I'll keep updating this page for latest updates specific to ammo supply. Before purchasing ammunitions online, make sure to check your local state laws. I'm blessed to be an Arizona resident.
DISCLAIMER:
Blog Your Niche is a participant in the Amazon Services LLC Associates Program, an affiliate advertising program designed to provide a means for sites to earn advertising fees by advertising and linking to amazon.com. I may earn a small commission for my endorsement, recommendation, testimonial, and/or link to any products or services from this website.
This means if you click on an affiliate link and purchase the item, we will receive an affiliate commission. The price of the item is the same whether it is an affiliate link or not. Regardless, we only recommend products or services we believe will add value to our readers. By using the affiliate links, you are helping support our Website, and we genuinely appreciate your support.