Reasons why it's the Best Time To Invest on Blackberry and AMC in 2021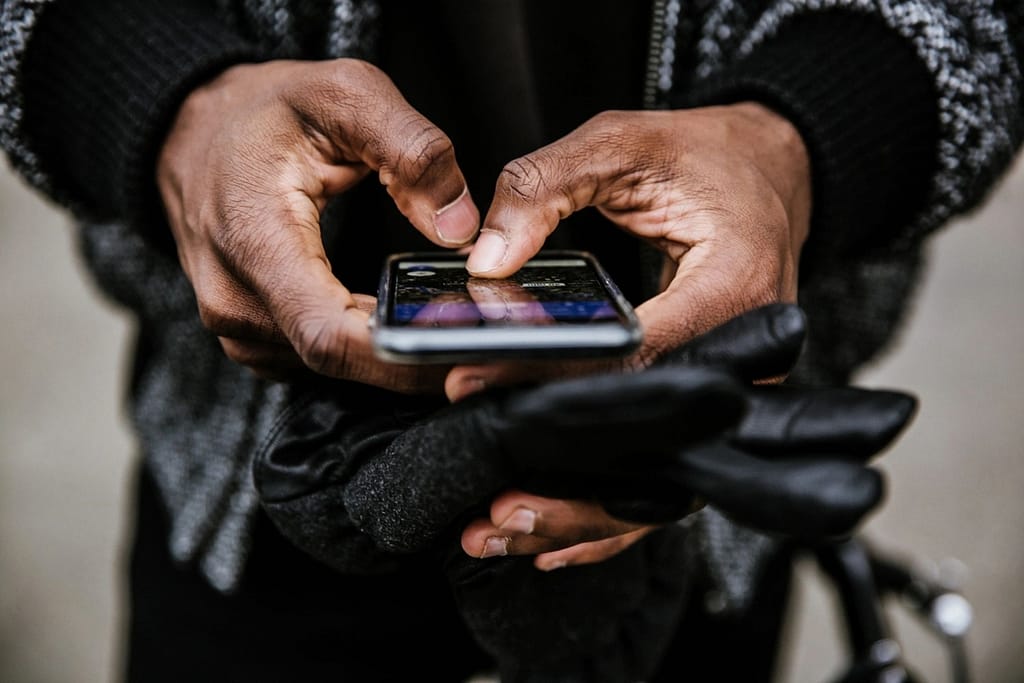 Does Blackberry Ring a Bell?
DISCLAIMER: BYN is not a Financial Adviser. We are Retards
Does the name, 'Blackberry' ring a bell? It's the phones everyone was talking about in the beginning of the last decade, when 'smartphones' with touch screens instead of buttons weren't as popular as they are now.
Blackberry Limited is a multinational software company with its origins in Canada. The company specializes in enterprise software. Additionally, Blackberry is also known to handle the Internet of many things. Like we said earlier, they developed not just smartphones but also interactive pagers, and tablets.
On the other hand, AMC is a basic cable television channel. It's the property of AMC Networks, with its headquarters in Kansas, America. The channel is well known for its programming which includes theatrically released films. In addition to the theatrically released films, it's also renowned for its original programming, although it's a limited amount.
Investing in Blackberry: Is it worth the risk?
Let's start with Blackberry before we move towards AMC. Why are so many people hyped up about investing in Blackberry? Is it really worth the risk? Is Blackberry a promising investment? Don't worry, we're going to answer all your questions, one at a time.
To begin with, Blackberry, even though it isn't relatively as popular as it was at its peak time, it's still got a significant number of loyal fans all over the world. But is this really a big of a reason to invest in Blackberry?
The thing is, during the surging pandemic, a lot of businesses have been forced to shut down because of highly volatile earnings. But that isn't the case with Blackberry! In October 2020, the earning estimated of Blackberry limited rose by 116.7% and 11.1%, respectively. This piece of information is enough to convince you to invest in Blackberry.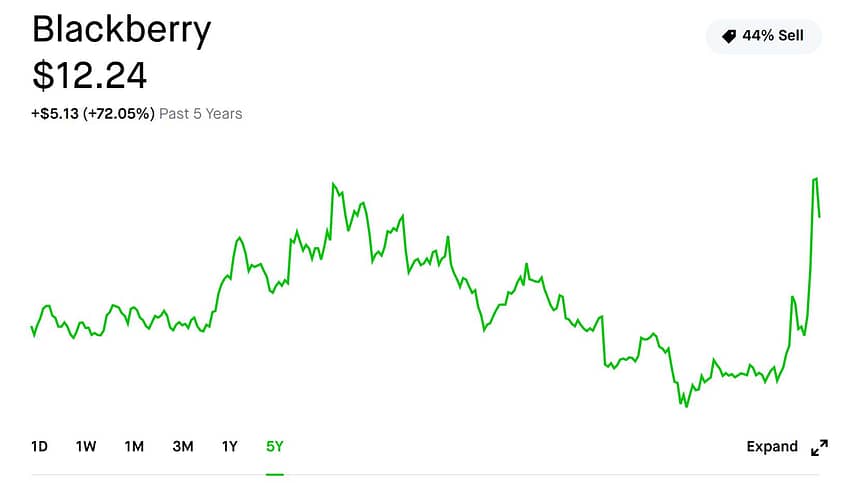 Even with the uncertain and challenging macroeconomic conditions, Blackberry never stopped their investments in product development and go-to-market strategy. This is inclusive of strong channel partnerships, to drive long-term sustainable growth. In addition to the company's solid software sales, the company's cybersecurity business continues to grow, proving to be a highly positive aspect for overall growth.
The best part is, the company has developed a holistic model for growth which helps them focus on both organic and inorganic initiatives. Furthermore, the Canadian multinational company has targeted the enterprise mobility segment with the aim of expansion. The company plans to maintain its leadership when it comes to expansion of its safe platform and provision of innovative solutions that focus on strategic industry verticals.
Another reason that makes Blackberry is a promising investment is its global partner program that has been launched recently. This program will permit users to drive revenues while they differentiate their business. This program is basically the company's Cylance Partner Programs and Enterprise Partner Program merged into one. This program isn't just going to enhance technical abilities, but it's also going to help firms achieve greater revenues.
Why should you invest in AMC?
While the statistical data provided above is slightly outdated because it was released in October 2020, Blackberry still remains an investment that's worth the risk, and promises high returns. But what about AMC? Is AMC also as promising as Blackberry in terms of investment. Let's take a look at why it's worth the risk, to invest in AMC.
If you've been investing in AMC prior to this, or you've been in touch with the latest updates and news, then you would have heard how AMC's stock soared at up to 200% a few days ago. The American movie theatre's chain's stock price went up to 230% on Wednesday, 27 January.
While the corona situation is worsening day by day, it seems to have had no effect on the stocks of AMC, even though other businesses are being forced to shut down because of the uncertain and unpredictable conditions. According to records, AMC's stock has been skyrocketing to an estimated value of 837%.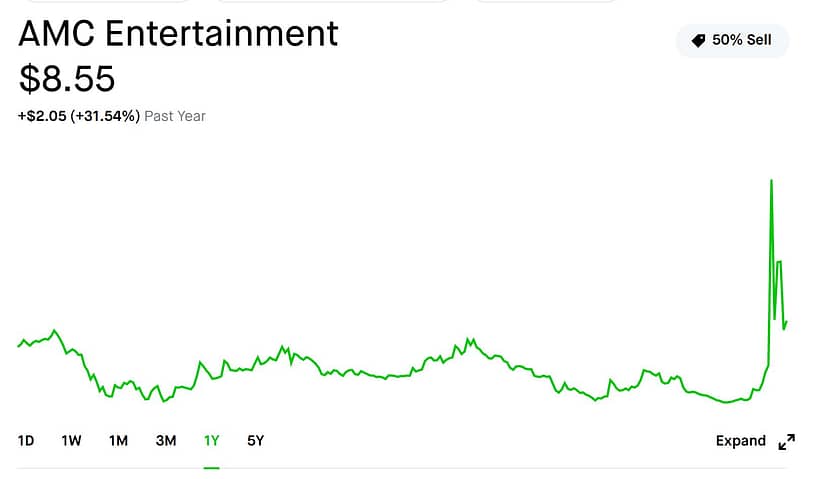 Since the start of the surging pandemic, AMC has been affected brutally. This is because of the theatres being forced to shut down for the safety of the public. Even after they've been reopened, it isn't the same with all the social distancing, and strict safety guidelines. Although some theatres have been targeted with strict safety measures, others are open, but with little or no people showing up.
James Gross, the Barrington analyst says, that even though they're being forced to follow such strict safety measures, it is still an important step to open the theatres because it helps serve consumers who are interested in getting a theatrical experience.
Because of the global pandemic and the situation tightening in the USA, the company has tried its best to improve its position, financially, however without much success. Unfortunately, the problem isn't just limited to 'financial' constraints, the company is under a vulnerable position, also because of the highly uncertain and unpredictable conditions. Gross claims, that not just AMC, but also other theatrical industries have been forced to take risky measures. Therefore, investors should identify, and establish better options that they can switch to because of the harsh business environment and high uncertainty.
Considering the current challenging and uncertain conditions that businesses are being forced to operate in, it is very important to take into account, all possible aspects and results that could take place as a result of investment in not just AMC and Blackberry, but any other firm for that matter. Investment in Blackberry seems to be a much safer option if you compare it to AMC's rates, especially considering the current uncertain situation. Statistical data has proven that an investment in Blackberry is going to come with more benefits than costs. AMC isn't in a very strong position, if you consider the fluctuating rates.
DISCLAIMER:
Blog Your Niche is not a financial adviser. We are a  participant in the Amazon Services LLC Associates Program, an affiliate advertising program designed to provide a means for sites to earn advertising fees by advertising and linking to amazon.com. I may earn a small commission for my endorsement, recommendation, testimonial, and/or link to any products or services from this website.
This means if you click on an affiliate link and purchase the item, we will receive an affiliate commission. The price of the item is the same whether it is an affiliate link or not. Regardless, we only recommend products or services we believe will add value to our readers. By using the affiliate links, you are helping support our Website, and we genuinely appreciate your support.