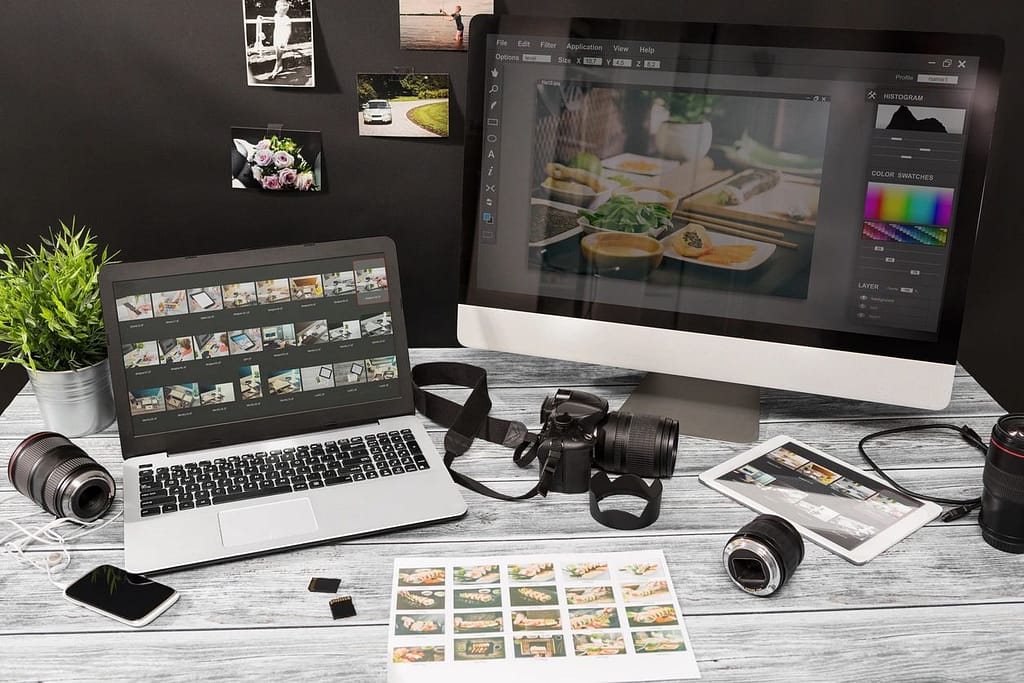 Blog Your Niche started as a hobby last 2010 by simply capturing and saving different video footages and photos of friends and family, vacation trips and just messing around with my love ones on our day to day activities. I had a full-time gig in IT so my hobby was my third priority from family and work. Basically, I love to capture video footages to be able view memorable events that I treasure the most. Those memorable events in our lives are priceless and if they are not captured in video, It is miss and will bother me for days. I always say "Oh men, why didn't I bring my DJI Osmo Pocket?".
My First Camera Unboxing and Vlog
The first camera that I picked up last 2010 was a Nikon Coolpix AW100 16mp that I picked up from Amazon. My family was scheduled to leave for Hawaii within 2 weeks for a short 1-week vacation and since the Nikon Coolpix camera was waterproof and reviews online specific to its durability were positive, I decided to get my 1st Nikon. I'm was not a professional photographer/ video editor, the pictures and footages that I took was average. Drone footages from DJI was still at its infancy during that time so aerial footages was very new to me. I always assumed that aerial footages from DJI that was slowly being propagated to the internet was helicopter footages. DJI was founded by Frank Wang in 2006 and it was still slowly getting introduced in the US while YouTube was founded in 2005 by Chad Hurley, Steve Chen and Jawed Karim who used to work for PayPal.
The next camera that I picked up was a Nikon D3100 DSLR F-Mount. It was DSLR for beginners. From a personal experience perspective, it was a big step up from my Nikon Coolpix AW100 16mp. I was able to do more manual control and was able to change lenses. I've seen improvements on the quality of my footages for both video and photos.  The Nikon D3100 introduced Nikon's new EXPEED 2 image processor. It was the 1st Nikon DSLR that was capable of high-definition video recording. As you can see the quality of the video footage of my daughter's graduation needs more improvement. Just trying to get the video stabilized was a pain. I used the camera for a few years until GoPro and DJI Action Cameras started to get recognized. GoPro was founded by Nick Woodman in 2002. Nick was surfer and was very passionate in capturing close-up quality action videos and photos. His vision was to be able to produce an affordable action camera to amateur photographers. The new action camera was branded HERO which was going to be the savior of being able to capture close-up action shots.
I was impressed by GoPro Nick Woodman's vision and what he was able to accomplish, and so I've decided to get a GoPro Hero 4. Based on my initial experience, the quality of the video was ok with its wide-angle look. If you want your image to have a large (FOV) field of view, the GoPro Action Camera will do the magic for you. There are situations that you will need to reduce the FOV when you shoot on wide modes or to remove the fish-eye effect.   To remove the GoPro fisheye distortion, I had to do some lens adjustment through the GoPro Studio or you can also adjustment through FOV camera settings
As we ALL move forward with our lives and evolve, we often think on how can we get better and better with our niche. Our hobbies that we love most and are very passioned about. I'm into video editing so I said to myself, that I would focus my niche on YouTube video creation with a mixture of different life-changing experiences and events. I also started writing Blogs for my Blog Your Niche website so I can share my experience to my audience. Having a mixture of relevant content on both Blogs and Vlogs are essential to SEO and it will serve its purpose. With ALL of the social media available and by utilizing them correctly, helps  your online presence more visible.
DISCLAIMER:
Blog Your Niche is a participant in the Amazon Services LLC Associates Program, an affiliate advertising program designed to provide a means for sites to earn advertising fees by advertising and linking to amazon.com. I may earn a small commission for my endorsement, recommendation, testimonial, and/or link to any products or services from this website.
This means if you click on an affiliate link and purchase the item, we will receive an affiliate commission. The price of the item is the same whether it is an affiliate link or not. Regardless, we only recommend products or services we believe will add value to our readers. By using the affiliate links, you are helping support our Website, and we genuinely appreciate your support.